The Transport Trust Red Wheel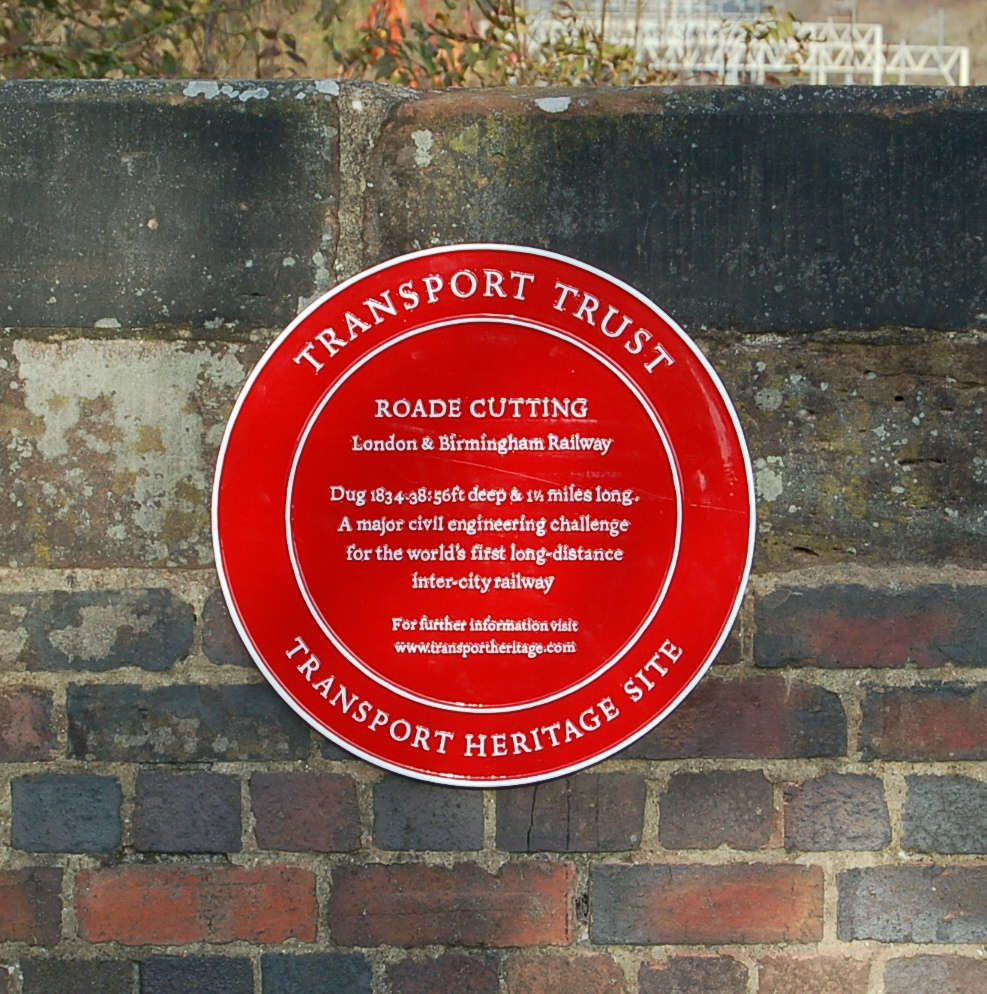 The Red Wheel mounted on Hyde Road bridge



In 2016 Roade Local History Society began a process to have Roade Cutting recognised as a National Transport Heritage Site. This was instigated by Alastair Inglis, a Society founder and Committee member since its establishment in 2005

This prestigious accreditation is awarded by The Transport Trust to buildings, structures and transport heritage sites, and recognises noteworthy restoration and preservation projects. Its award recognises historical uniqueness, innovative design and ground-breaking contributions to our nation's transportation evolution. Physical recognition is in the form of a distinctive 'Red Wheel' plaque.

In August 2018 the Society received a Red Wheel, the 102nd to be awarded. This was in respect of the enormous physical and engineering challenges overcome during the construction of Roade Cutting, an enduring legacy which Robert Stephenson and his engineers have left to Roade, the county of Northamptonshire and the nation.

The commemorative plaque was unveiled by Mr Stuart Wilkinson, Transport Trust Chairman, and Chris Hillyard on 8th September at the Society's Grand Exhibition, nine days short of the 180th anniversary of the Cutting's official opening in 1838.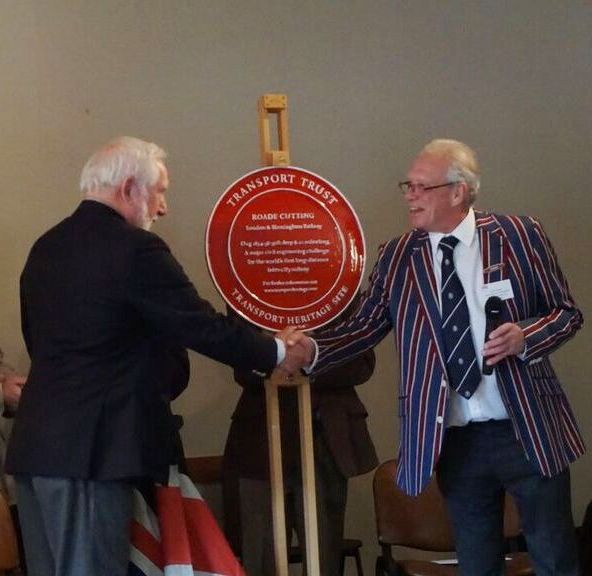 Stuart Wilkinson (left) and Chris Hillyard shaking hands after unveiling the Red Wheel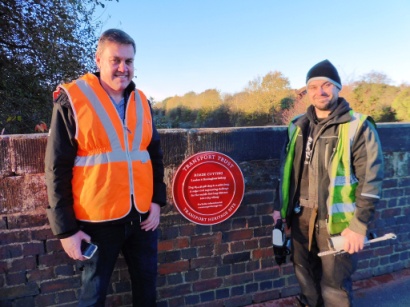 The Transport Trust Red Wheel was mounted on the north side of Hyde Road bridge on Friday 2nd November by village resident Tom Roberts, director of TJR Engineering in Milton Keynes. Mike Lightwing, Network Rail regional Asset Protection Manager and also resident in Roade, was present to confirm the agreed siting.

The Red Wheel scheme is designed to raise awareness and appreciation of the best of Britain's transport heritage amongst a wider and younger audience by commemorating significant transport places and objects. Ours is the 102nd awarded since the scheme started in 2009. They are the equivalent of the English Heritage Blue Plaque scheme that commemorates significant people and their association with the buildings on which the plaques are mounted.

The Transport Trust promotes the restoration and preservation of Britain's important transport heritage in all its forms on land, air and water.
For more information see:
www.transporttrust.com/

Roade Local History Society is grateful to Milton Keynes Heritage Association for funding the manufacture and installation of the Red Wheel.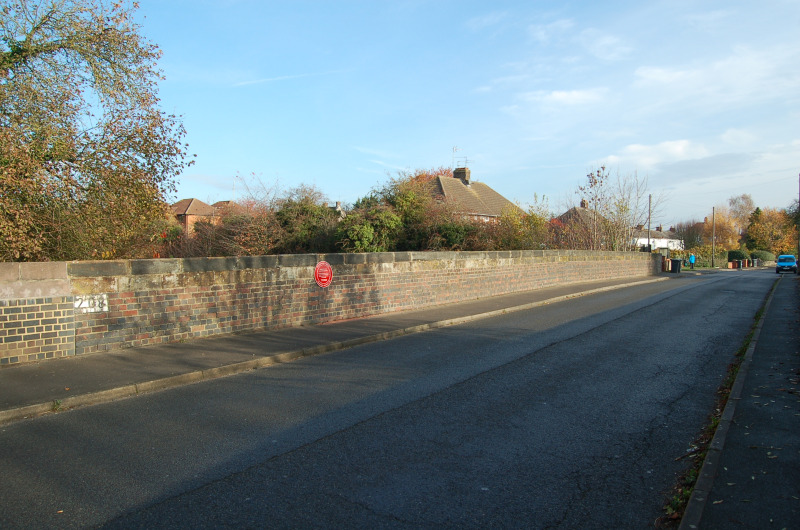 The site of the Red Wheel on the Hyde Road bridge.